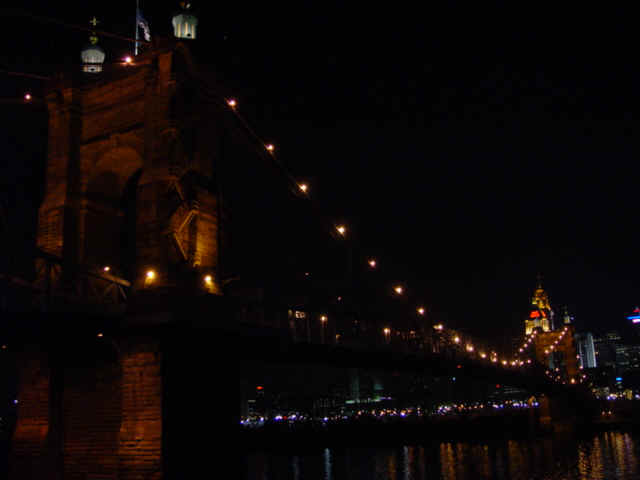 The Roebling Suspension Bridge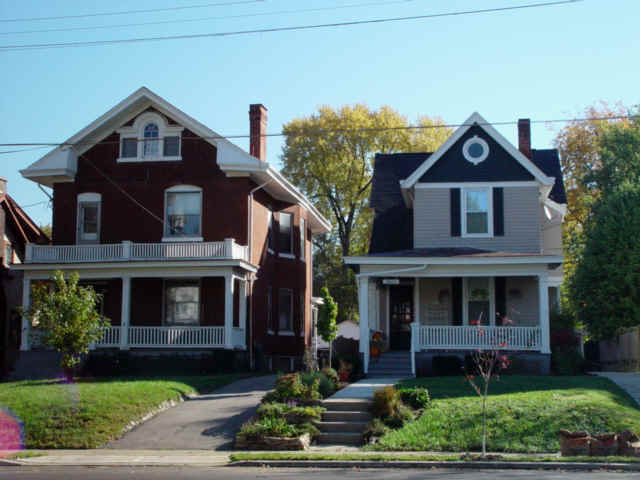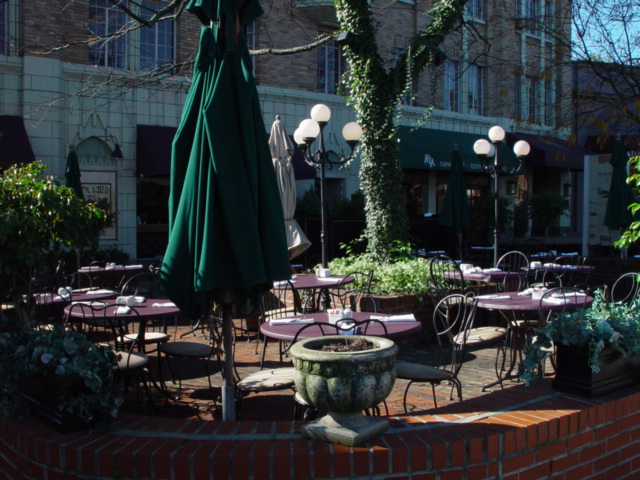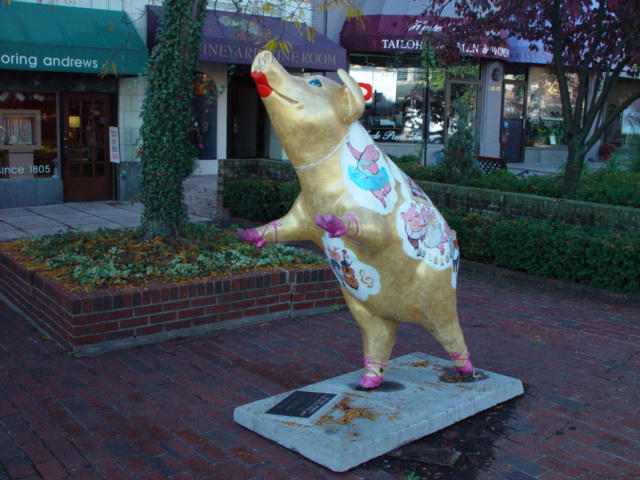 What's with Cincinnati and the Pigs?
It's a sculpture, saluting the city's one-time status as a hog market so large and so profitable people referred to the city as Porkopolis. Dedicated in the summer of 1988, the flying pigs stand atop smokestacks guarding the entrance to Bicentennial Commons at Sawyer Point. Nobody worries much about them today, but when sculptor Andrew Leicester introduced them, there was a pro-pig/anti-pig controversy so heated that City Council actually summoned the Bicentennial committee to discuss this pig business. The pro-pig people won out and the pigs remain today as a winged symbol of the city's past.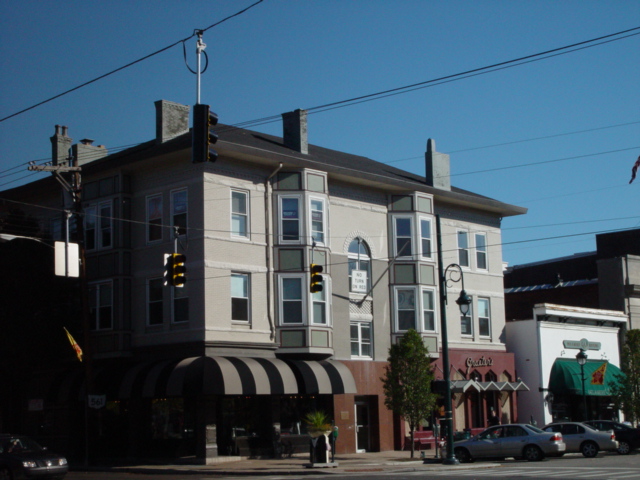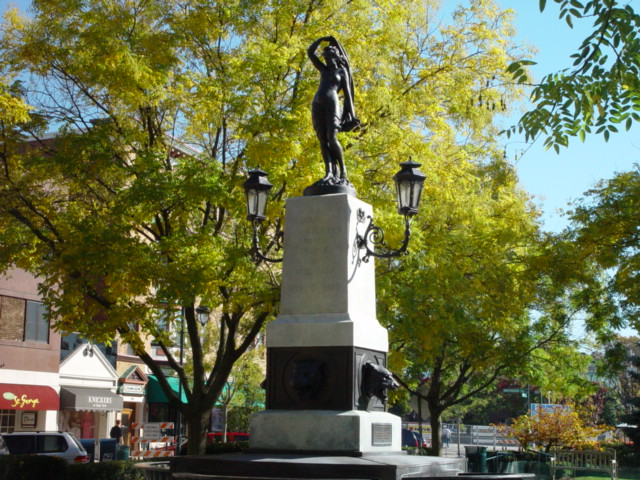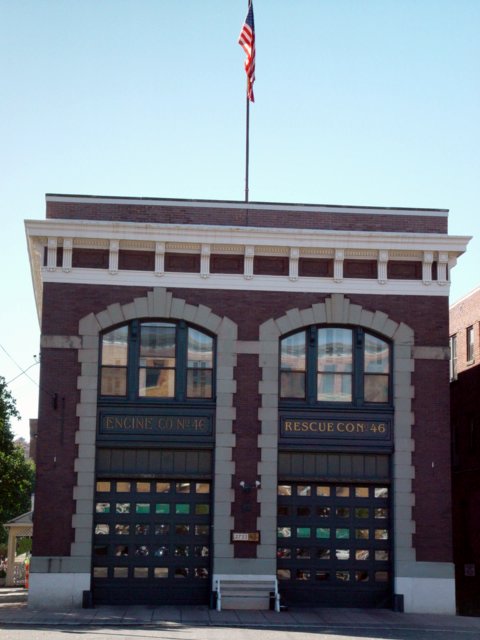 Downtown Hyde Park - Click Here for more information on the Hyde Park Area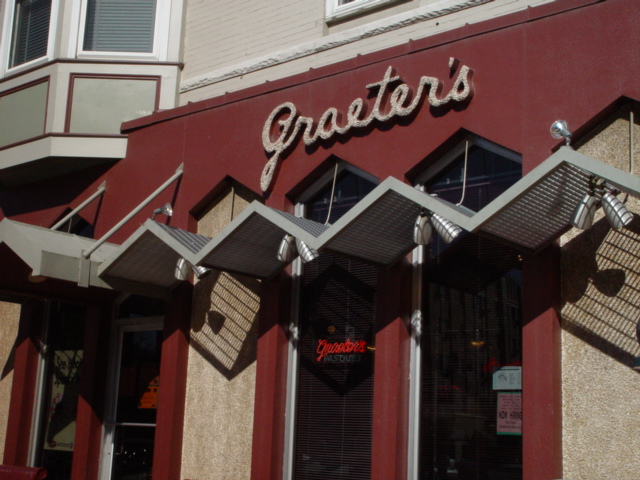 In the mid 1800's, the Graeter family emigrated from Germany to a farm in Madison, Indiana. Louis left home at age 16 and came to Cincinnati, where he began making ice cream by hand at the base of Sycamore Hill.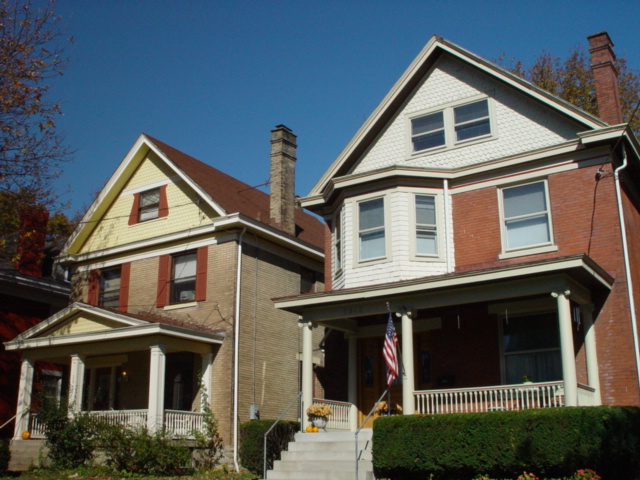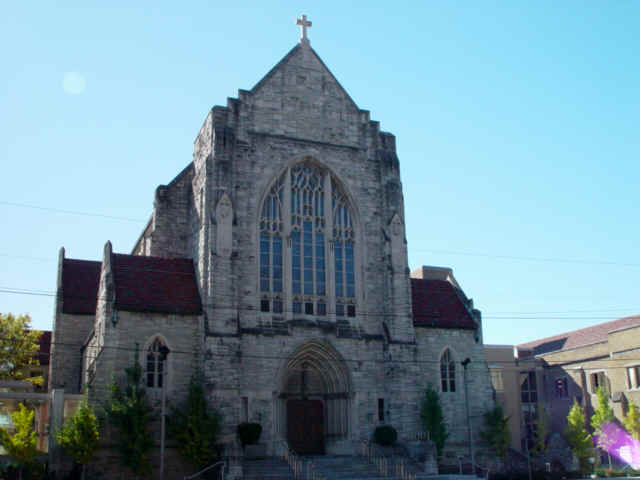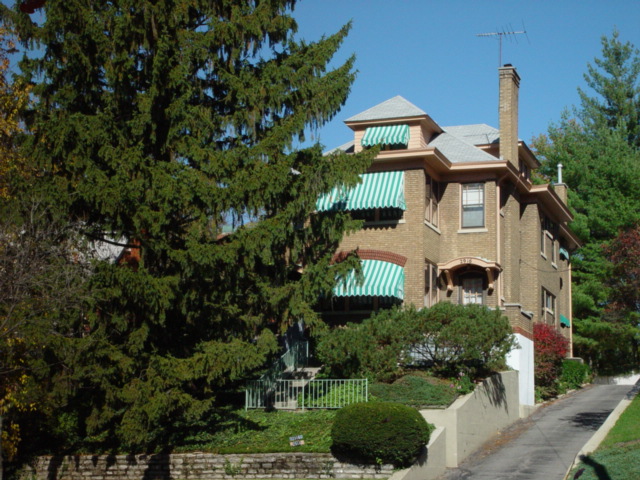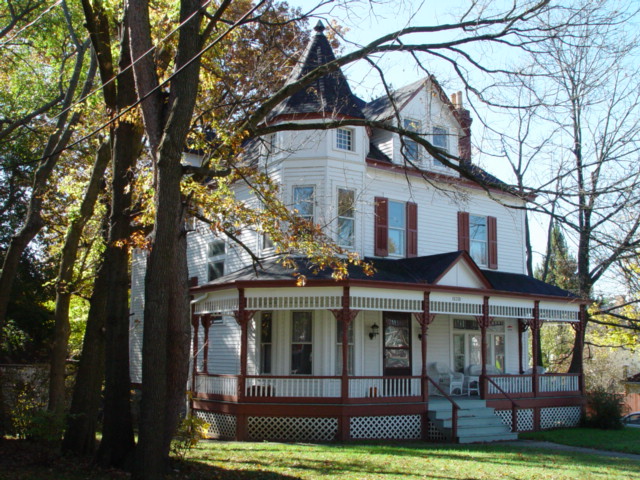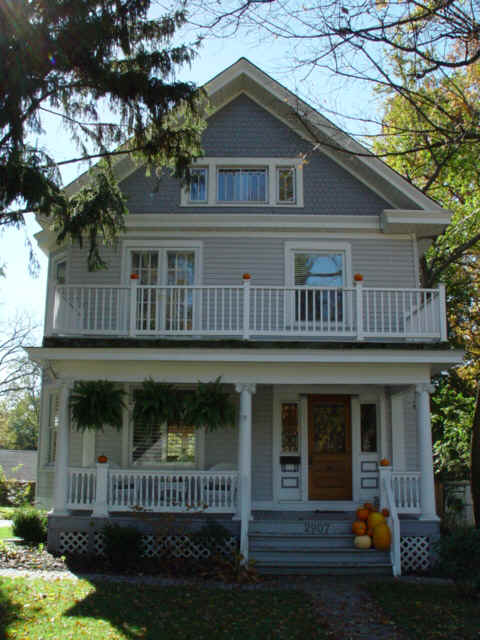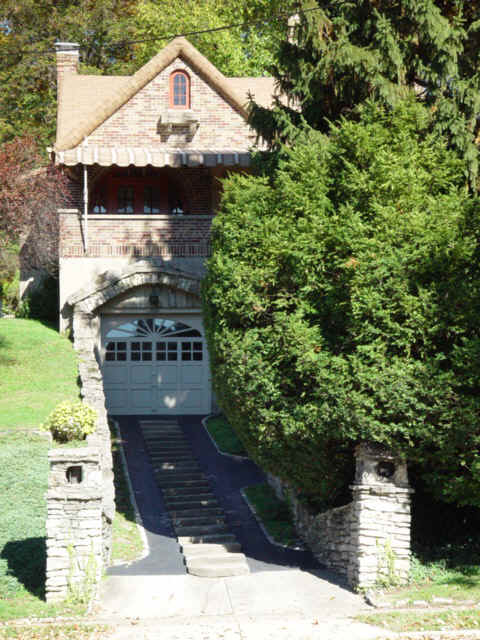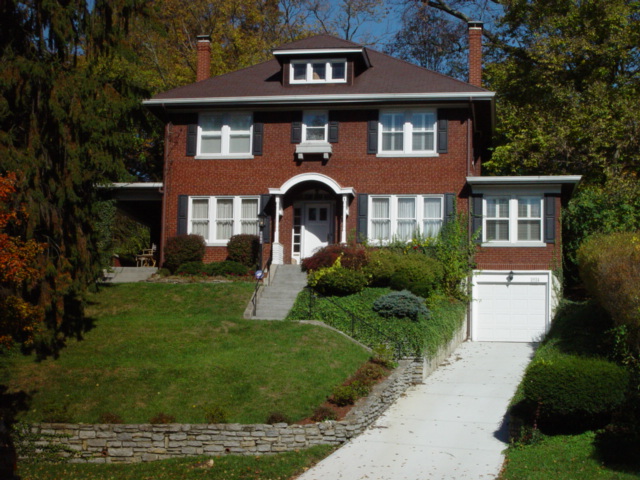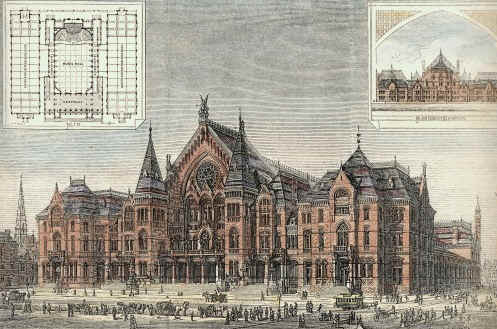 Built in 1878, the Cincinnati Music Hall is known the world over for its extraordinary acoustics and its lavish old world decor. With its plush seating for 3,516, it serves as home for the Cincinnati Symphony Orchestra, the Cincinnati Opera and the May Festival Chorus, among other local performing arts organizations. In addition, throughout the year it hosts a large number of touring performances, conferences, concerts and awards ceremonies. The fully-equipped stage with a complete lighting system, hydraulically-operated orchestra pit and roomy backstage area make any type of production or performance possible.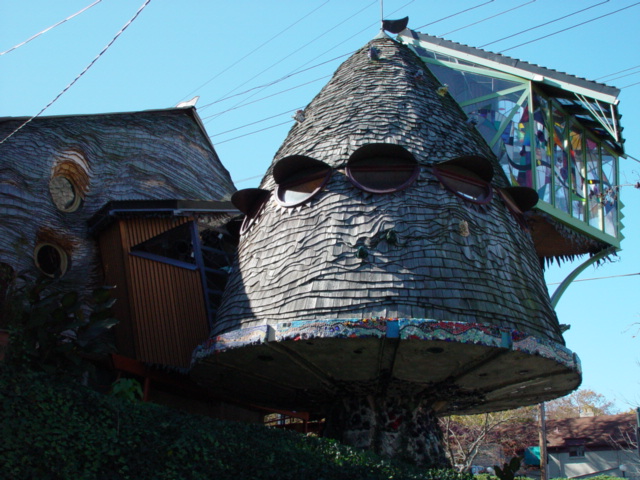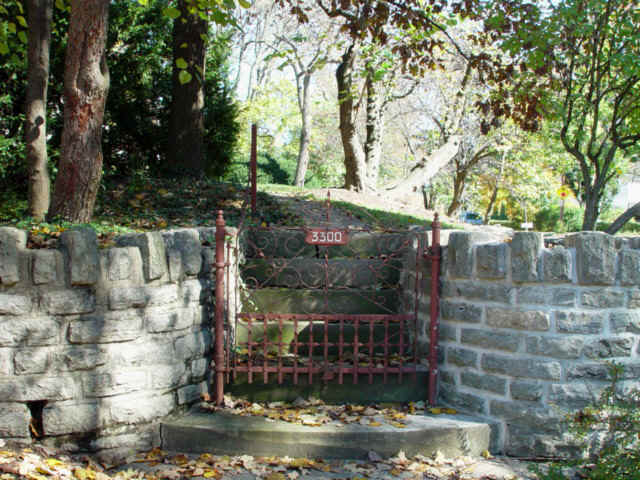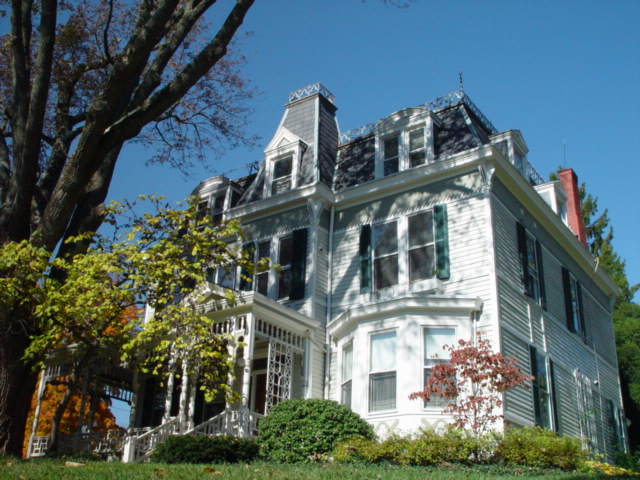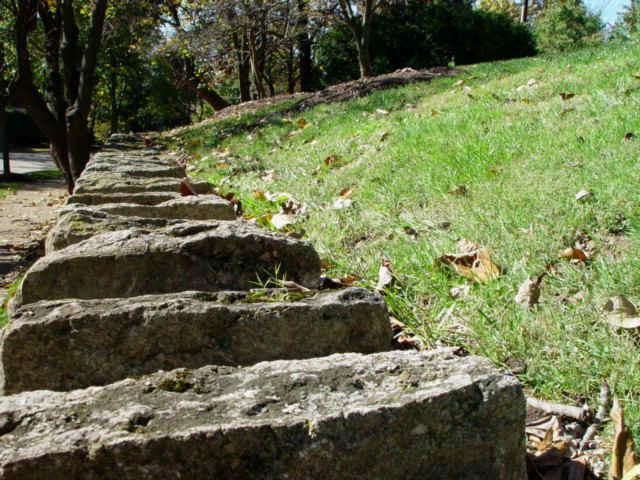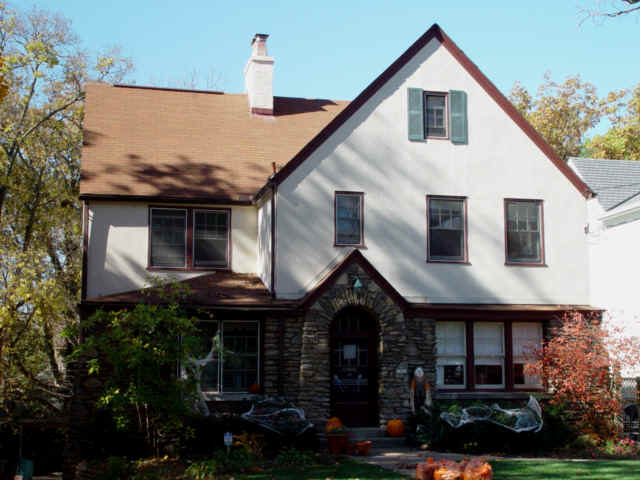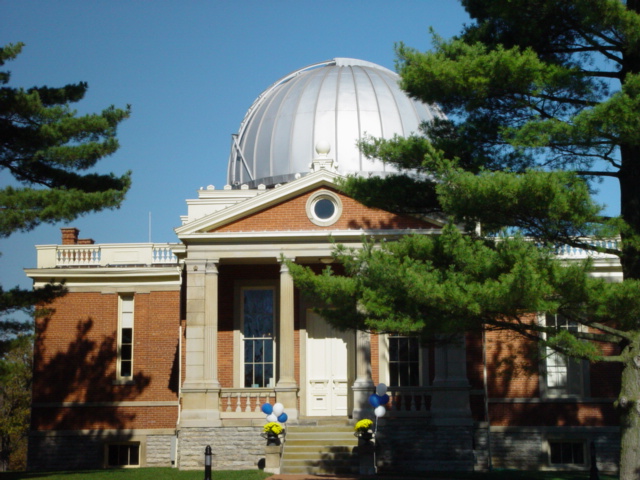 The Observatory
This is the oldest observatory in the Western Hemisphere. In fact, John Quincy Adams, former President of the United States, laid its cornerstone on November 9, 1843 in Mount Adams, though it was relocated to Mount Lookout in 1873. Today, the Observatory is a thriving educational center, having undergone a massive $1 million renovation.
In the late-nineteenth century, the Cincinnati Observatory was known worldwide for its endeavors in the field of proper motions, gravitational studies, and sidereal astronomy, including double stars, nebulae and clusters. It is nationally significant for the publication of Stellar Proper Motions, which provided data important in determining the structure and rotation of the Milky Way, and provided data utilized in modern cosmological theories, such as the Big Bang. It is also significant for its association with internationally renowned astronomer Paul Herget, who was director of the Observatory from 1946 to 1978.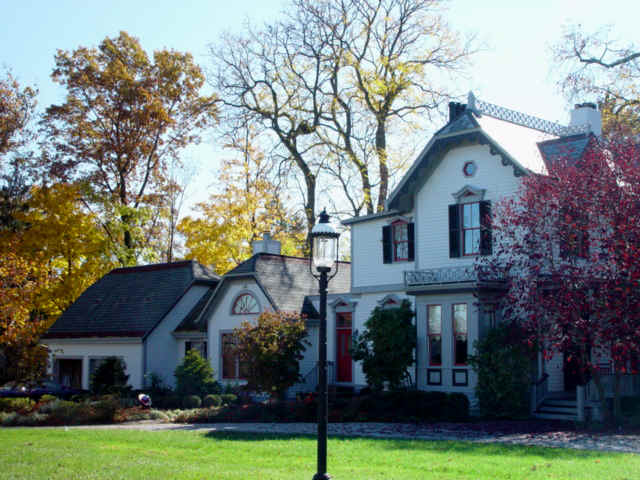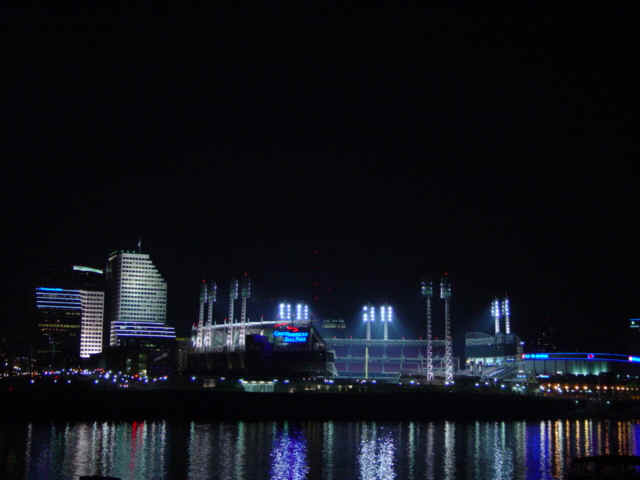 The Great American Ballpark, Home of the Cincinnati Reds